Blog
Burt White
November 14, 2019
Greetings from Exit 98!
September 30, 2019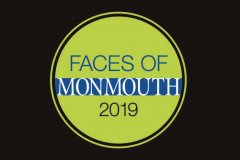 I was recently showcased in Faces of Monmouth Magazine for Women in Finance.
View More >>
Is It Time to Declare Your Financial Independence?
September 30, 2019

Greetings from the Jersey Shore! Summer is officially here as we head into a sunny and hot weekend. Next time you are planning a beach day, stop by our office. We are across from delicious Hoffman's Ice Cream! Now is a great time for a mid-year check-up to make sure you are on track for your long-term financial goals as well as plan for any shorter-term needs. If you have any questions or would like to schedule a mid-year planning meeting, please call my office at 732-800-8400.
View More >>
Retirement Expectations vs. Reality
September 12, 2018
You can't always envision what will happen in your "second act."Just as few weathercasters can accurately forecast a month's worth of temperatures and storms, many retirees find their futures unfolding differently than they assumed. Your assumptions may be tested as well.You may retire sooner than you anticipate. A majority of pre-retirees polled in the 2016 Transamerica Retirement Survey believed they would still be working at age 65, and you may be similarly confident. Unfore
View More >>
A Financial Plan for All Seasons
September 12, 2018
Grab your sunglasses -- summer's here, and it's time to kick back and relax. If only it were that easy. It would be great if all your worries disappeared when summer arrived, but that doesn't happen. Actually, if money is stressing you out and you're planning to take a vacation, summertime may be extra stressful. Financial stress can strike at any time. If you're worried about money and your solution is to wait for things to get better, you're making a mistake. The best w
View More >>
Money Management for a Single Parent
September 12, 2018
As a single parent, you're probably familiar with the dual challenges of managing a household and planning for the future on your own. But are you as familiar with the financial strategies that can stretch your income and help you get ahead? Consider the following lessons to help improve your family's bottom line. Lesson #1: Identify Your Goals You can't have a financial plan without first defining your financial goals. Start by recording all of your short-, medium-, and long-term g
View More >>
Tips for Transitions: Make the Most of Your Retirement Account Options
September 12, 2018
American workers change jobs fairly frequently. For instance, the youngest baby boomers held an average of more than 11 different jobs before the age of 48.1 The decisions you make about how to manage retirement assets when changing jobs can have a direct impact on your future financial health."Cashing out" retirement plan assets before age 59½ (55 in some cases) can expose your savings to immediate income taxes and a 10% additional federal tax. On the other hand, there are
View More >>
Why Women Need to Save More Than Men
September 12, 2018
Men and women may not be on equal footing when it comes to investing for the future. On average, women work fewer years and earn less than men, but they also tend to live longer.1 Therefore, women must focus on the concerns that are unique to them when planning for retirement. Women Don't Invest Differently ... Unfortunately, some negative stereotypes still exist about a woman's ability to manage money, which may cause some women to feel they shouldn't make their own investmen
View More >>
The Financial Fitness Challenge: Tips for Strengthening Your Financial Health
September 12, 2018
Divorce and Your Finances
September 12, 2018
Divorce can be a complicated and challenging process in which details are easily overlooked. Protecting your financial health during this time is crucial, and no one should enter this process without a trusted attorney (specializing in divorce) on his or her side. Equally important is knowing the laws that shape divorce proceedings, and the impact they can have on your assets. Dividing the Assets As a general rule, assets and property acquired during the course of a marriage are divided when th
View More >>
Delaying Retirement May Provide the Financial Boost You Need
September 12, 2018
Americans are living longer, healthier lives, and this trend is affecting how they think about and plan for retirement. For instance, according to the Employee Benefit Research Institute, the age at which workers expect to retire has been rising slowly over the past couple of decades. In 1991, just 11% of workers expected to retire after age 65. Fast forward to 2014, and that percentage has tripled to 33% -- and 10% don't plan to retire at all.1Working later in life can offer a number of adv
View More >>
Women, Wealth, and Legacy Planning
September 12, 2018
Whether nurturing the values of children, fulfilling charitable goals, or making investment decisions that affect their own as well as their beneficiaries' financial security, women play a central role in establishing and preserving family wealth. Consider these statistics:1 Women now control more than half of the investment wealth in the United States.48% of estates worth more than $5 million are controlled by women, compared with 35% controlled by men.Some estimate that by 2030, women will
View More >>
How Well Do You Know Your 401(k)?
September 12, 2018
The old saying "knowledge is power" applies to many situations in life, including retirement planning. The more you know about the benefits your plan offers, the more likely you'll be to make the most of them and come out ahead financially when it's time to retire. Here are some questions to test your knowledge about your plan. How much can I contribute? The maximum contribution permitted by the IRS for 2015 is $18,000, although your plan may impose lower limits. Further, if y
View More >>
Brush Up on Your IRA Facts
September 12, 2018
If you are opening an (Individual Retirement Account) IRA for the first time or need a refresher course on the specifics of IRA ownership, here are some facts for your consideration. IRAs in America IRAs continue to play an increasingly prominent role in the retirement saving strategies of Americans. According to the Investment Company Institute (ICI), the U.S. retirement market had $25 trillion in assets as of September 30, 2016, with $7.8 trillion of that sum attributable to IRAs.1 In mi
View More >>
Surviving the Holiday Spending Season... Debt Free
September 12, 2018
As the traditional giving season approaches, there is one important item to add to your to do list: Create a holiday budget. Before the gift shopping and wrapping begins, take control of your wallet through financial preparation. Remember, you can avoid the credit card crunch and the dangerous pitfall of borrowing against your company's retirement savings plan or IRAs.Here's how to establish a holiday wish list and spending budget: Start by determining the total amount of money that
View More >>