Comprehensive Financial Planning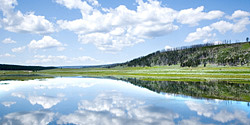 Whatever your stage of life, Seaview Wealth Management will help you address your goals by evaluating your whole financial picture, then outline strategies that are tailored to your individual needs and available resources. The best way to start is for us to fully understand your entire financial picture and what's important to you.
Why is Financial Planning Important?
A comprehensive financial plan serves as a framework for organizing the pieces of your financial picture. With a financial plan in place, you'll be better able to focus on your goals and understand what it will take to reach them.
In order to be best prepared for our meeting, we will schedule a confidential phone consultion to find out about your personal situation and any concerns you have. We will then send you a Consultation Package requesting certain documents and information to be gathered prior to our meeting.
We invite you to call us at 732-800-8400
to schedule a consultation and discover how we can help you pursue your financial goals.
Independence Powered by LPL Financial, the nation's largest independent broker/dealer.*
*As reported by Financial Planning magazine, June 1996-2019, based on totoal revenue.