Who We Are
Welcome to Seaview Wealth Management, a full-service wealth planning and investment management firm. Located in beautiful Spring Lake, New Jersey, we have been advising affluent families and independent women for over twenty-five years.
Wealth Management Means More Than Just Supervising A Portfolio
It is multi-faceted: addressing risk and tax management, estate planning and charitable gifting, as well as long-term care planning. A knowledgeable wealth management team can help you plan to improve many aspects of your financial life.
At Seaview Wealth Management, we offer honest, objective guidance through life's biggest financial obstacles. As we get to know you, we will create a customized financial plan which is designed with your financial goals in mind, as your goals are the only one's that matter to us.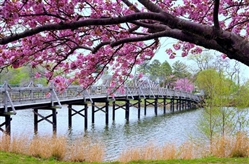 We invite you to call us at (732) 800-8400
to schedule a consultation and discover how we can help you pursue your financial goals.
Seaview Wealth Management is supported by the resources of LPL Financial, the nation's largetst independent broker/dealer.*
*As reported by Financial Planning magazine, June 1996-2020, based on total revenue.