Independent Women
Build Wealth. Take Control. Invest with Confidence.
Do you own your own company? Are you a top executive?
As women continue to become the main breadwinners and run their own businesses, it's critical to have a plan in place to save, invest and plan for your own future and protect what you have worked so hard for.
At Seaview Wealth Management, we understand women have unique needs and concerns. Debra Fournier, CERTIFIED FINANCIAL PLANNER™ Professional and Certified Divorce Financial Analyst ®, has been providing comprehensive wealth management and investment advisory services to independent women for over twenty- five years.
Take control of your money. Create a budget, manage debt and credit wisely, set and prioritize financial goals, and implement a savings and investment strategy to work toward those goals.
What kind of written plan do you have forecasting income and living expenses in retirement to ensure you don't run out of money? If you don't have one, is there a reason why ?
Invest with confidence by educating yourself. Learn basic investing concepts, such as asset classes, risk tolerance, time horizon, diversification, inflation, the role of various financial vehicles like 401(k)s and IRAs, and the role of income, growth, and safety investments in a portfolio. Look for investing opportunities in the purchasing decisions you make every day. Have patience, be willing to ask questions, admit mistakes, and seek help when necessary.
Plan for retirement. Save as much as you can for retirement. Estimate how much money you'll need in retirement, and how much you can expect from your savings, Social Security, and/or an employer pension. Understand how your Social Security benefit amount will change depending on the age you retire, and also how years spent out of the workforce might affect the amount you receive. At retirement, make sure you understand your retirement plan distribution options, and review your portfolio regularly. Also, factor the cost of health care (including long-term care) into your retirement planning, and understand the basic rules of Medicare.
Click Here: What every woman should know about long-term care
Protecting your assets. Identify potential risk exposure and implement strategies that aim to reduce that exposure. Life and disability insurance is vital to protect your ability to earn an income and/or care for your family in the event of disability or death. In some cases, more comprehensive strategies, such as other legal entities or trusts, may be needed.
Read more about asset protection for women.
Create an estate plan. To ensure that your personal and financial wishes will be carried out in the event of your incapacity or death, consider executing basic estate planning documents, such as a will, trust, durable power of attorney, and health-care proxy.
Proud to be a part of the women advisor business community!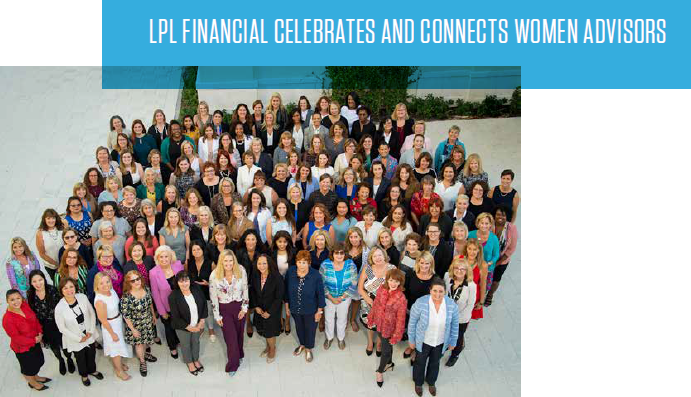 Resources:
Click Here to view the cost of care averages for the country- Code: LINCOLN